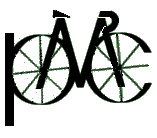 Use eGifts to make a contribution to the PMC.

To survive a long ride like the PMC, you need to train. This year I was lucky enough to spend a week biking in France. Climbing the mountains of the Pyrenees, Provence, and Nice may have been overkill, but any vacation that allows me to see the Tour de France is worth it. Roger and I rode Stage 11, which went over 5 mountains in 120 miles. This is where Floyd Landis first took the yellow jersey. The biggest difference is that it took us 3 days while the professionals rode it in 6 hours.

Back in Massachusetts, I ride the PMC with Moe, Jon, and Ben. We normally start the PMC from Sturbridge (110 miles), but this year we decided to try the Wellesley start (80 miles) as it is just around the corner from their homes. Now they could sleep in their own beds and still make the 7:30am start, rather than driving out to central Mass for the privilege of sleeping in a hotel for a few hours before the 6am start.

Okay, it is now early Saturday morning, we have gathered at Moe's house and are ready to go. Except Ben has stomach pains and has been in the bathroom for some time. He finally emerges, pale and sweating, and promptly earns the nickname "Ben Hurl". (His reply: "as played by Charlton Intestine") The route is fairly flat but Ben struggles up each rise. Finally we make it to the 18-mile water stop where the nurses pounce on him, their first patient of the day. We depart while he spends an hour and a half re-hydrating and recovering.

Back in May, I thought I could ride the whole 2-day, 160 miles trip in a single day. And if I had actually done distance training, it might have been possible. But to cover this distance in a single outing requires that I do several 110-120 mile rides, whereas I had concentrated on 60-milers in France and at home. As a result, I was feeling good as I rode into Onset, 6 miles from the finish, but my legs were telling me the party had better be over soon. A black minivan with its flashers on slowly followed the route, trailing a solo cyclist. He turned out to be Senator John Kerry, riding his signature orange Serotta. He explained that after riding a very fast and hilly 105 miles from Sturbridge, he was wiped out and just trying to hang on for the last stretch. I told him to tuck in behind me and draft. (This provides at least a 10% aerodynamic advantage, and a larger, psychological boost.) We completed soon afterwards, and he thanked me profusely while I replied that I had always been a Kerry supporter, so being his domestique was an honor. (This is a French term for a cyclist who gives his assistance to others on his team.) With only 20 riders completing ahead of us, we had plenty of time to enjoy the food, music, and massages provided at the Mass Maritime Academy. No sign of the Secret Service escort.

After a week of near 100 degree days, the weekend weather was cooler, but sunny. Unfortunately the MMA dorms were still stifling so a little before the 4:15am wake-up call I went to the parade grounds for breakfast. After 18 years of doing this ride, I knew all the shortcuts, and was rolling by 4:35am, an hour before sunrise.

I passed about five cyclists in the first 20 miles, but there was one guy I just could not shake. My goal was to finish first for the 4th year in a row, aided by my early start and the ability to ride 80 miles without stopping. Instead, I was once again playing domestique, this time to Jeff, a first-time PMC rider who, like me, enjoyed long training rides before his family woke up, and so thought nothing of pre-dawn miles. He stuck behind me for most of the next 60 miles as I was never strong enough to drop him, and soon passed him whenever he took the lead. At the end, he went to the Family Finish Line (lots of parking) while I went to the Provincetown Inn, for riders planning on taking a bus or ferry home. I was the first to cross the line, except for a guy who started from his house, 30 miles away. No ego massage this year as the TV cameras concentrated on the more interesting stories such as the 200 cancers survivors who ride each year.

At the finish line I did get to talk with Greg Lemond, the first American to win the Tour de France, who shared interesting stories of professional cycling and doping. Then Moe, Jon, Ben and I took the noon ferry back to Boston. I quickly shuttled them to their homes as I had a 5pm flight to San Francisco.

Over the last 26 years, the PMC has raised over $123 million, which allows Dana Farber researchers to create new treatments, new cures for cancer. The World Champion Boston Red Sox sponsor the ride, thus covering much of the overhead for the ride. This means that even more of your donation (over 97%) will go to directly to research! Thanks!